In today's fast-paced world, manually organizing appointments and bookings can be time-consuming and prone to errors. Fortunately, the development of technology has made it possible for businesses to streamline their operations, save time, and enhance team and customer experience. One such area is the online room booking system that can now be easily automated using appointment booking software like zcal.
Why You Need an Online Room Booking System?
24/7 Accessibility: An online room booking system enables both your team and customers to make reservations at any time of the day, even outside of business hours. This convenience enhances the overall working experience for the team.

Eliminate Double Bookings: Manual booking systems can lead to double bookings, causing frustration among team members and resulting in meeting absentees, delays, or wrong impressions on the clients. An online room booking system like zcal offers real-time availability, ensuring that there are no overlapping appointment conflicts.

Time and Resource Efficiency: By automating the booking process, your staff will save their valuable time, allowing them to focus on more important tasks. Moreover, it helps eliminate the need for manual paperwork and phone calls, streamlining your overall room booking operations.

Seamless and Easy to Use: If you use a platform like zcal, it is easy to set up and implement. Adjusting the meeting duration and booking the appointment can be done in just a few clicks.

Less Cost Plus Meeting Schedules in One Place: Many of the appointment booking platforms don't cost much in comparison to hiring a human to handle such tasks. Moreover, you can see all the meeting schedules in one place, making it easier to manage and organize.
How zcal Fits as the Ultimate Online Room Booking Solution
zcal is a next-gen online room booking system for businesses of all sizes. As a free option, it offers a wide range of features designed to simplify and boost the efficiency of your booking process.
User-Friendly Interface
zcal offers an easy-to-use interface that makes it simple for you, your team, and clients to move through the booking process. They can easily reserve rooms with just a few clicks.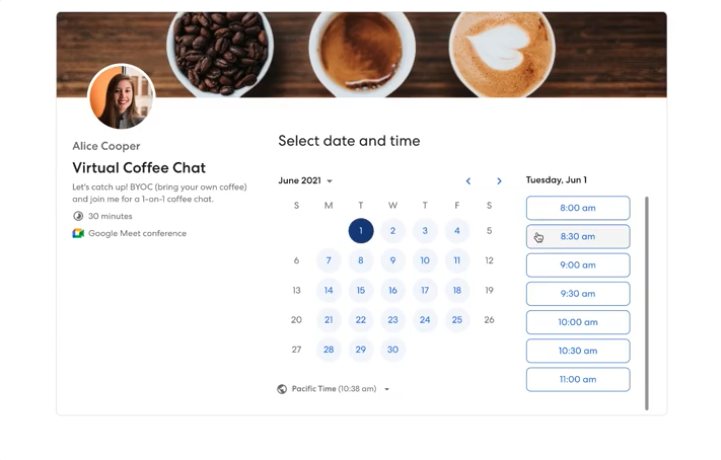 Free Unlimited Links: With zcal, you can create unlimited invite links for free. Focus on serving your clients and growing your business, not de-activating invites to stay under some arbitrary limit.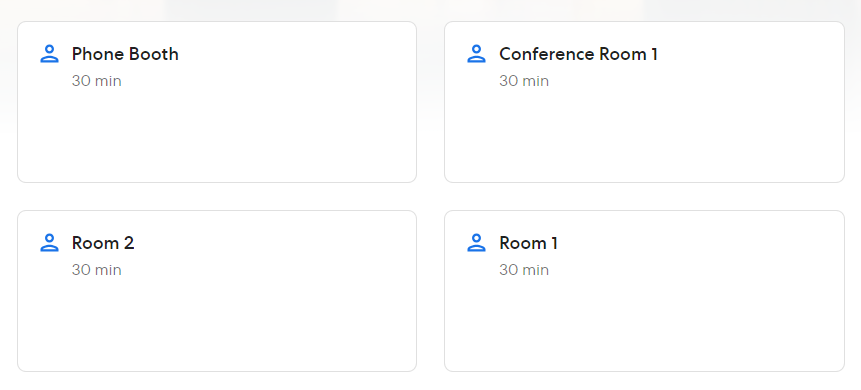 Customizable Booking Pages
With zcal, you can easily personalize your booking pages to align with your brand identity, creating a seamless experience for your team and customers.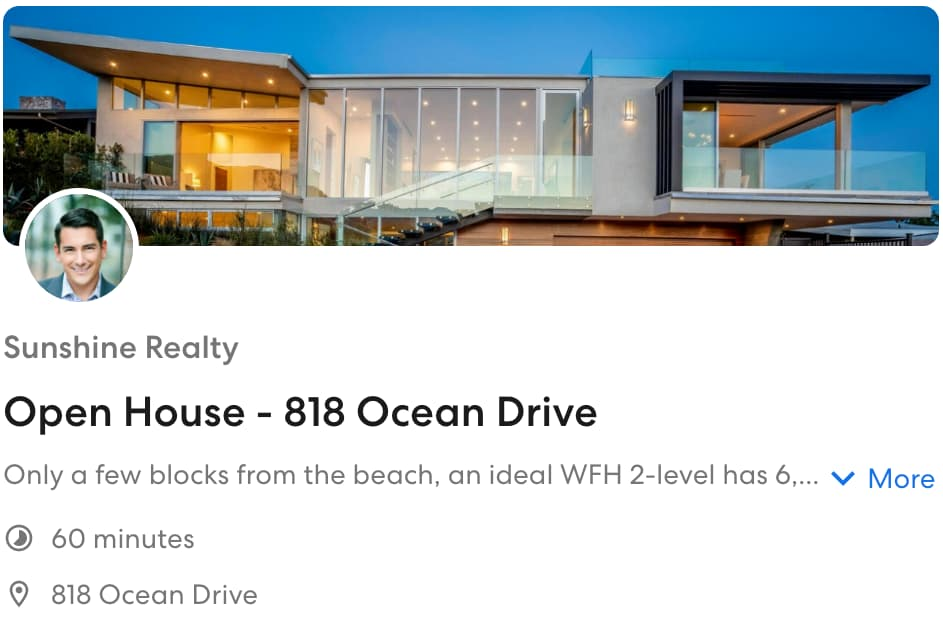 Real-Time Synchronization
No more double bookings! zcal syncs all the events in real-time, ensuring that your availability is updated instantly across all channels which helps prevent any scheduling conflicts.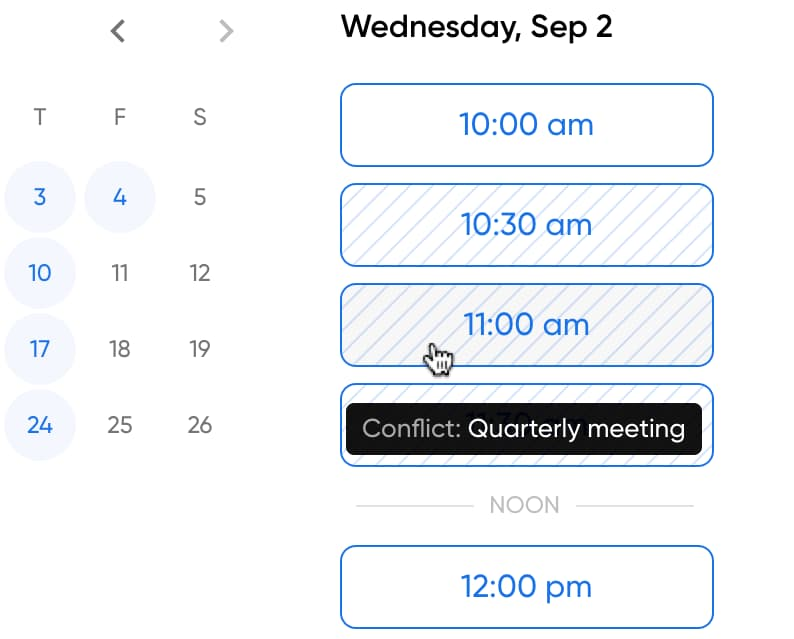 Mobile Accessibility
With a large number of users accessing the internet via mobile devices, zcal's mobile-responsive design provides a smooth booking experience, regardless of the device.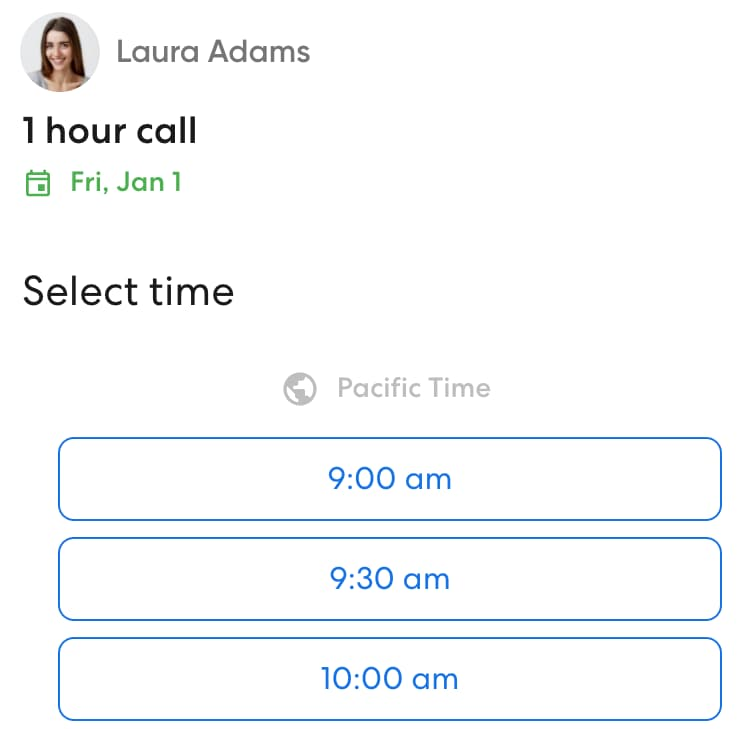 Automated Reminders
You can automate meeting reminders with zcal, which can be sent to your team/clients via email before their scheduled appointments.

In summary, with zcal you and your team can experience the convenience of 24/7 accessibility, eliminate double bookings, and increase time and resource efficiency.